WE ARE TEMPORARILY CLOSED FOR IN-PERSON SHOPPING.
MONA THALHEIMER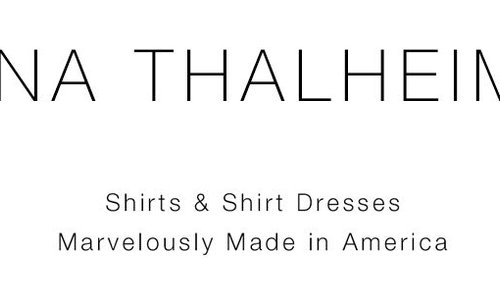 After losing her hearing before her first birthday, Mona Thalheimer relied on her senses of sight and touch to inform her world. Since Mona's parents made the clothing labels for the leading Los Angeles fashion designers including James Galanos and Rudi Gernreich, it was only natural that Mona was drawn to the visual and tactile beauty of women's clothing.

Her vibrant personality and curious nature so charmed Mr. Gernreich that, in addition to establishing a long-lasting friendship, the designer helped her create the dress that declared her Best Dressed at her high school prom.

After graduating from the Chouinard Art Institute, CAL ARTS, Mona received employment offers from Givenchy, Valentino and Brown's, London, but chose to stay in California to further develop her quintessential American style.

Having designed complete collections for many years, Mona has now focused all of her attention on an American classic, the shirt and by extension the shirtdress.

Forever in style and never out of fashion – day or night – shirt happens!