Posted on
By Alicia McCaslin
Looking for that gift for your bestie who has great style? The cuffs and collars from Catherine Osti will provide her a way to convert her classic blazers, sweaters and dresses to another level!
Introducing our Collars and Cuffs
from Catherine Osti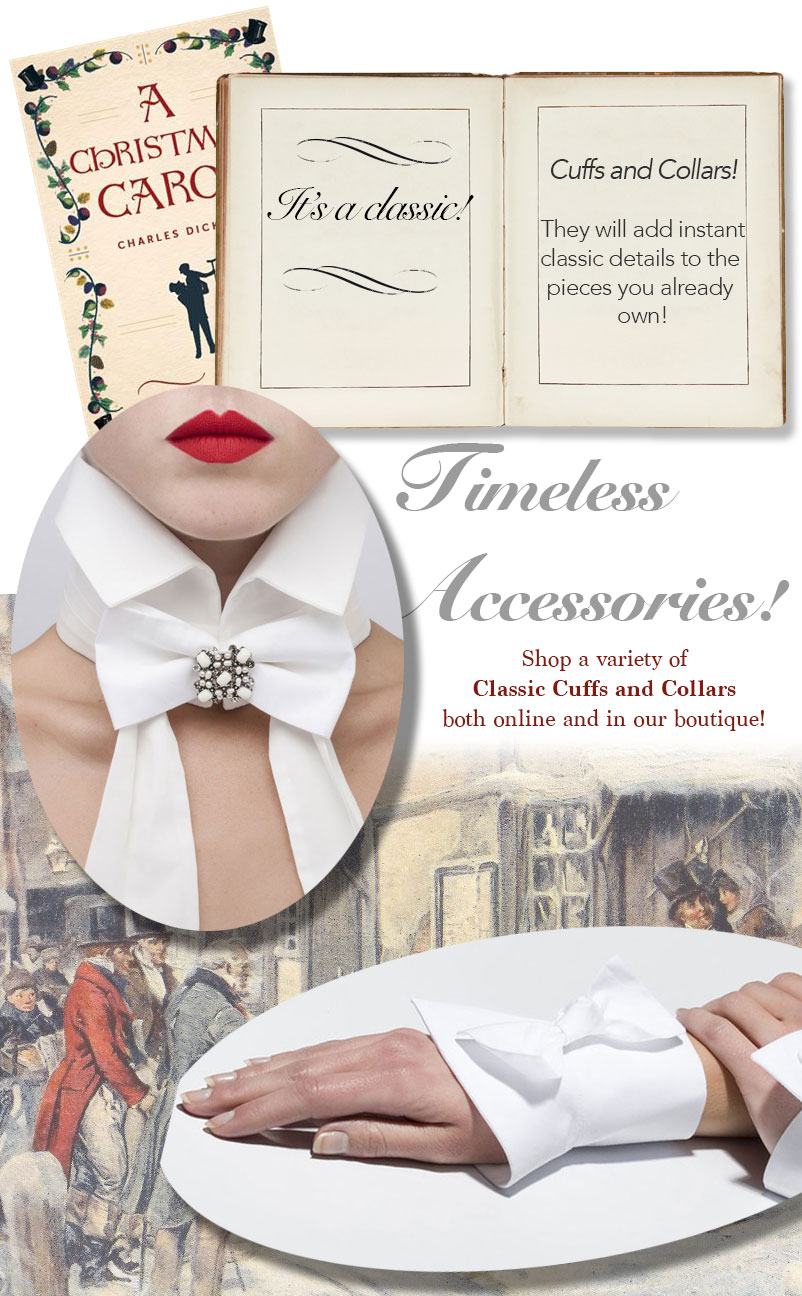 Check out other styles online!

For your friend who has everything!

Your Fashionable friend would be thrilled with this timeless accessory! You will have given her the power to convert her jackets and sweaters with a classic cuff!
About the brand ~

Subtle expressions of a French way of life, Catherine Osti's jewelry cuffs are entirely made in France, from conception to manufacture.
Located in Lyon and composed of seamstresses who have broken with the requirements of the Haute Couture Houses, the Catherine Osti Creation Workshop strives to perpetuate French know-how, particularly thanks to its collaborations with Métiers d'Art.
Through her creations, Catherine Osti offers a delicate alchemy between nobility of materials and exceptional craftsmanship to revisit in a very pretty way the spirit of luxury and elegance to the French.
"I will honour Christmas in my heart, and try to keep it all the year. I will live in the Past, the Present, and the Future. The Spirits of all Three shall strive within me. I will not shut out the lessons that they teach!"
 Welcome to our countdown to Christmas. Our story will unfold great gifts for everyone on your list. Be sure to click through to our website for the easiest way to get your shopping done! You can either have your gifts shipped or pick them up in store! Don't hesitate to give us a call - 703-664-0585 - we're here to help!  

 
Store Hours this week are 10 Am - 7 PM Monday - Saturday and Noon - 5 PM Sunday.  
Stay tuned for extended hours towards the middle of the month!